You have reached this interesting post as you might be among those who have asked the following questions: What Is The National Flower Of Morocco? What is the Moroccan flower? What is the national tree of Morocco? What flowers are native to Morocco? What is Moroccan rose? if so, then you have come to the right place.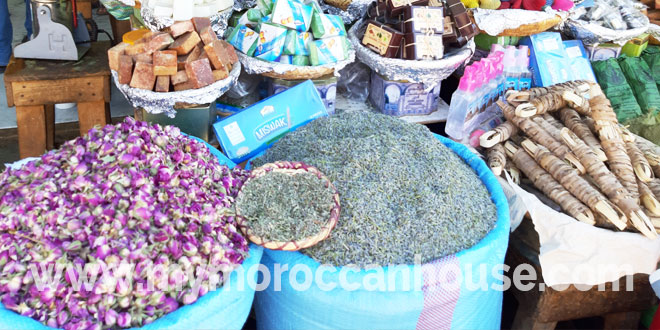 What Is The National Flower Of Morocco?
In fact, there is no official national flower in Morocco. However, the country has a wealth of flowering plants and hosts a Rose Festival every spring in the Valley of Roses in the High Atlas Mountains, particularly in Kelaa M'gouna in the mythical Valley of Roses. There, almost 3,500 to 5,000 tonnes are harvested by hand each year.
Similarly, Moroccan flowering plants include hollyhock, jasmine, iris, marigold, asphodel, lupine, and crocus. Other popular plants include mint, verbena, oleander, and native Moroccan broom with pineapple-scented flowers.
Roses are considered one of the most famous kinds of floral symbols of Morocco since there is a rose festival in the country every year. Roses are not just decorative flowers, they actually have many benefits too. Morocco's national flower has prickles on them. These prickles are in climbing roses that help in attaching to other objects and plants around them.
The center of the Rose Festival, which usually takes place in May, is the small town of El-Kelaâ M'Gouna. This three-day festival attracts around 20,000 people each year who can visit rose water factories and purchase countless authentic rose products.
Another famous flower in Morocco is the crocus sativus which is a purple flower appreciated for its pistils. Indeed, this typical flower of Morocco is the origin of one of the most expensive spices in the world: saffron.
In addition, there are decorative trees in Moroccan cities, including mimosa, calodendrum, jacaranda, and passionflower.
What Flowers Are Native to Morocco?
Morocco is a land of exceptional geography, various customs and traditions. Morocco is well known by its cultivation of flowers, particularly saffron, roses and orange blossoms. Valued for their beauty and scent, flowers can also have medicinal, gastronomic, or wellness-related properties. Major producers of care and beauty products prefer opting for the flowers of Morocco.
The Orange Blossom of Marrakech
The plants and flowers that grow there are of an incredible variety.
An essential Moroccan flower with a fascinating scent, the orange blossom is one of the typical flowers of the country. Morocco is one of the main orange blossom-producing countries in the world.
In April and May, Marrakech is the city of orange blossom where the scent fills the city for a long period of time. The streets, the gardens, the houses. Everything is an ode to this flower.
If you visit Marrakech in March you will have the chance to enjoy the orange blossoms and the delicate smell that pervades the city at this time. You will surely also have the opportunity to see women and children hitting the branches of the city's orange trees with long canes to harvest the flowers.
The Roses of The Southern Region of Kelaa M'gouna
A festival dedicated to rose harvesting is organized every year in May in the southern region of Kelaa M'Gouna in the valley of roses.
The cultivation of the rose represents a real economic and profitable activity for the inhabitants of this region. Indeed, the harvests take place from April to June are mainly carried out by the women of the region.
This festival is famous throughout the country where visitors are sprinkled with rose water as a welcome.
An infinite number of rose petals decorate the alleys of the villages and a young girl is elected queen for a day there.
In particular, you can admire many traditional dances in all the Berber villages of the Valley of Roses, such as the dance of the bee.
The Flower of Saffron, Crocus Sativus
Taliouine, a city located in the south of Marrakech, alone represents 90% of the production of saffron in Morocco. named the capital of the saffron flower, Taliouine is the place not to be missed to discover long purple fields dotted with this typical and precious flower of Morocco.
This spice is very popular in Moroccan gastronomy. It offers dishes such as tajines a colorful and tasty touch.
Saffron is also recognized for its medicinal benefits. Rich in iron and magnesium, not only it is used to hydrate and nourish the skin, but also reduces anxiety and improves digestion.
Named red gold, Moroccan saffron is a quality spice that sells for very high prices.
Jasmine, Verbena and Almond from Marrakech and Ouarzazate
Jasmine, verbena, and almonds are found everywhere in gardens in Morocco but more in the southern regions such as Marrakech or Ouarzazate.
Moroccan Prickly Pear Flower
Moroccan rural areas and mainly in the Atlantic plateaus and plains enjoy plenty of prickly pears cactuses. You can also see these cactuses in the Rif in the north of the country.
The typical flowers of these Moroccan fruits are used as health and cosmetic products.
Rich in potassium and calcium, they are highly desired for their virtues and their anti-inflammatory properties. They also have excellent properties against stomach aches, or preventing ulcers.
Between July and August the prickly pear are harvested. The pears are unhooked using a long cane as they are full of thorns.
Although prickly pears are very productive in Morocco and the marketing of their flowers and pears is a real economic activity, they are currently threatened because of an insect pest called carmine insect.
What Is so Special About Morocco? Reasons Why You Should Visit Morocco
Morocco is a land of glamorous and vivid contrasts. The gateway to two continents, it is a country of breathtaking landscapes, rich in history and heady with magnific scents and spectacular sights.
While the countryside is home to old traditions and diverse peoples, the ever-growing urban centers boast incredible new architecture together with the old, and activities to suit all modern tastes.
Morocco's diverse geography, multicultural atmosphere, and rich history make it a mesmerizing country.
Its towns offer a striking contrast of ancient kasbahs, mosques and souks and modern architecture, with a
mix of Berber, Arab and African peoples.
In the crowded ancient medinas, young men in designer jeans haggle over cell phones alongside traditionally dressed women shopping for housewares.
In the fertile countryside, a farmer riding on a goat is as common a sight as a television satellite perched on a mud-brick roof.
Moroccan culture is extremely rich and difficult to pigeonhole. Moroccan landscape includes beaches, mountains, lakes, forests, and deserts.
Morocco is a unique blend of Arab, African, and European ways of life, and the Moroccans wouldn't have it any other way.
Moroccan cuisine is rich and varied, owing to a variety of cultural influences. Meat is well-spiced and lean, vegetables are fresh and abundant, and everything is permeated with spices.
Moroccan cooking is quite labor-intensive and dishes are pleasingly presented as well as meticulously prepared.
Beef, lamb, fish, and chicken are all popular and used in a variety of dishes. Pigeon and turkey are also available, and the seafood in the coastal cities is not to be missed.
Meat is prepared according to Islamic halal regulations.
Rice, semolina wheat, and barley grains are used for a variety of dishes. A wide range of spices is used, including cumin, saffron, paprika, ginger, cinnamon, red and black pepper, and a special mixture called ras al-hanout is widely used in Moroccan cuisine.
A typical Moroccan meal starts with something fresh or cooked salads, olives and pickled vegetables and bread, and sometimes a cold beverage. The main course is then brought out, usually in a large pot, or tajine.
Moroccans will either eat from the main dish with their hands or using spoons, or serve food on to individual dishes.
After the main course is through and plates are removed, various fruits are arranged on the table, and mint tea is served, sometimes with Moroccan cookies.