You have reached this interesting post as you might be among those who have asked the following questions: What cheese do they eat in Morocco? What kind of cheese do Moroccans eat? What does JBEN taste like? What is a traditional Moroccan breakfast? if so, then you have come to the right place.
What Cheese Do They Eat in Morocco?
Morocco is full of dairy delights that we often ignore. In fact, Moroccans make numerous kinds of cheese but the most famous and most loved is a cheese called Jben Beldi, or simply Jben.
Moroccan cheese or Jben is a fresh soft, creamy white cheese that is prepared with raw milk of goat or cow. This cheese is easy to make, delicious and soft on the palate. Moroccan love to eat Jben in breakfast or as a filling for briouates.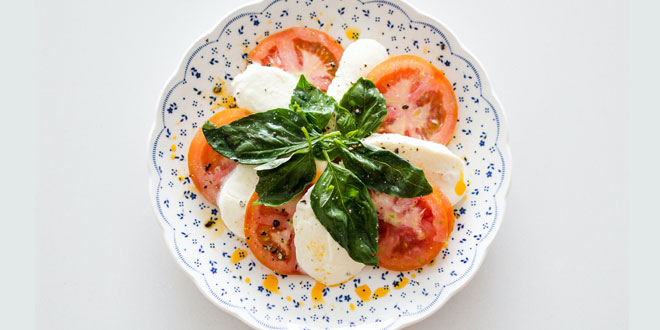 What does JBEN taste like?
Jben Beldi is considered Morocco's national cheese. This cheese, well known in northern Morocco, is a pure delight. You can make this type of cheese very easily , also you can flavor it according to your taste: with herbs like thyme, olives, nuts, and honey
What Kind of Cheese Do Moroccans Eat?
There are various types of cheese Moroccans make and include in their recipes. Indeed, there are two main kinds that are very well known around Morocco, these are Jben Beldi and K'lila.
1. K'lila
K'lila is a cheese that comes from the southeast of Morocco, in the region of Oujda and Figuig. It is made by women from goat or camel milk, which is fermented and dried.
This cheese has a hard texture, and it can be eaten with dates.
The K'lila can be the very basis of a meal, with dates, or incorporated into Moroccan recipes. This dish is sold directly to the customer by the women of this region of Morocco in cooperatives.
The K'lila adorns the tables. This well-known dish is very tasty and mixes perfectly with other ingredients when grated. This may be the case in briouats, or bricks. It adapts perfectly to savory or sweet recipes, in date cakes for example.
2. Jben Beldi
Jben Beldi can be made out of cow or goat's milk. Sweet on the palate, it can smoothly be garnished with thyme, pepper, and salt. This cheese, sold in a rounded form, is not very fatty with up to 60% water content.
This cheese is very widespread in Morocco and excellent for health as it helps strengthen the immune system, as well as the intestines.
Goat cheese goes perfectly with coriander, chives, parsley… It can also be eaten sweetened with honey or jam.
How to Make Moroccan Cheese Jben Beldi: 2 Easy Ways
Moroccan cheese (Jben) is a simple, soft spreadable breakfast cheese served on bread with honey or jam. It is made with few ingredients. There are two easy methods to make this delicious cheese, one is cooked the other is not " but takes considerable time to make". Choose your favorite:
Easy Moroccan Cheese Recipe the natural method:
Ingredients:
– 2 liters of raw farm milk " goat or cow"
– A pinch of salt
Preparation:
– Start by heating water in a pressure cooker.
– Remove the pot from the heat.
– In a bowl put the milk and add salt to it.
– Cover the bowl with cling film.
– Place the bowl in the casserole, the water must cover the bowl halfway, and close the casserole tightly so that air will not get inside to make the fermentation goes quickly.
– Leave for 12 hours.
– Remove the bowl from the casserole.
– Put the thick cheese in a fine sieve or a clean cloth and let drain for a few hours, then place the cheese in the refrigerator. you can shape it as you like, bon appetit!
Easy Moroccan Cheese Recipe the cooked method:
Ingredients:
1L whole milk "goat or cow milk"
2L lben " buttermilk"
1/4 lemon (about 3 tbsp juice) you can substitute it with white vinegar.
1 tsp salt
Preparation:
Boil the milk.
Add the lben and add the lemon juice.
Add the salt.
Mix all then put back for 3-4 minutes on the fire.
The milk will curdle
Turn off the heat, cover, and let cool.
Then drain the cheese.
You can flavor your cheese at this time with any kind of herbs you like
Cool it down.
You can let it drain for 2 hours, up to overnight if you want it more firm and dry.
What Is so Special About Morocco? Reasons Why You Should Visit Morocco
Morocco is a land of glamorous and vivid contrasts. The gateway to two continents, it is a country of breathtaking landscapes, rich in history and heady with magnific scents and spectacular sights.
While the countryside is home to old traditions and diverse peoples, the ever-growing urban centers boast incredible new architecture together with the old, and activities to suit all modern tastes.
Morocco's diverse geography, multicultural atmosphere, and rich history make it a mesmerizing country.
Its towns offer a striking contrast of ancient kasbahs, mosques and souks, and modern architecture, with a
mix of Berber, Arab and African peoples.
In the crowded ancient medinas, young men in designer jeans haggle over cell phones alongside traditionally dressed women shopping for housewares.
In the fertile countryside, a farmer riding on a goat is as common a sight as a television satellite perched on a mud-brick roof.
Moroccan culture is extremely rich and difficult to pigeonhole. Moroccan landscape includes beaches, mountains, lakes, forests, and deserts.
Morocco is a unique blend of Arab, African, and European ways of life, and the Moroccans wouldn't have it any other way.
Moroccan cuisine is rich and varied, owing to a variety of cultural influences. Meat is well-spiced and lean, vegetables are fresh and abundant, and everything is permeated with spices.
Moroccan cooking is quite labor-intensive and dishes are pleasingly presented as well as meticulously prepared.
Beef, lamb, fish, and chicken are all popular and used in a variety of dishes. Pigeon and turkey are also available, and the seafood in the coastal cities is not to be missed.
Meat is prepared according to Islamic halal regulations.
Rice, semolina wheat, and barley grains are used for a variety of dishes. A wide range of spices is used, including cumin, saffron, paprika, ginger, cinnamon, red and black pepper, and a special mixture called ras al-hanout is widely used in Moroccan cuisine.
A typical Moroccan meal starts with something fresh or cooked salads, olives and pickled vegetables and bread, and sometimes a cold beverage. The main course is then brought out, usually in a large pot, or tajine.
Moroccans will either eat from the main dish with their hands or using spoons, or serve food on to individual dishes.
After the main course is through and plates are removed, various fruits are arranged on the table, and mint tea is served, sometimes with Moroccan cookies.