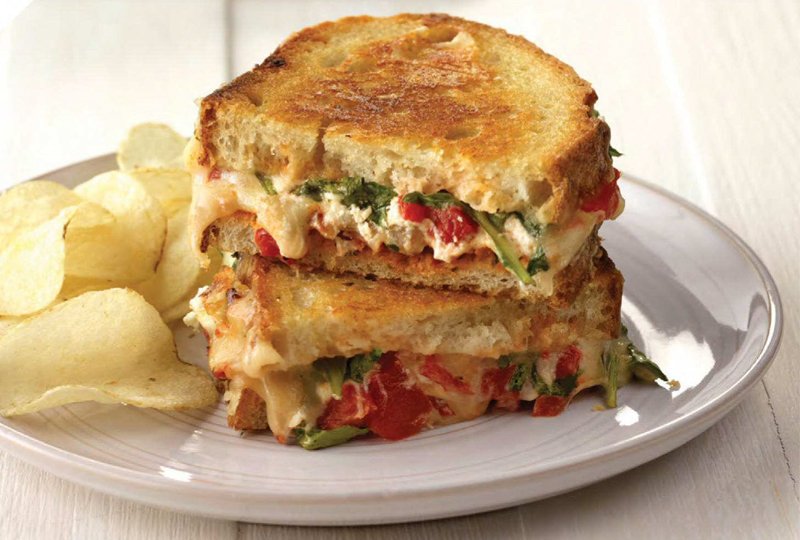 Grilled cheese is a classic quick and easy
meal.
Serves 4

¹/₂ cup oil-packed sun-dried tomatoes
¹/₄ cup grated Parmesan cheese
¹/₄ cup chopped fresh basil
2 Tbsp. olive oil
1 tsp. balsamic vinegar
1 garlic clove, crushed
¹/₈ tsp. each salt and pepper
8 slices sourdough bread
1¹/₄ cups shredded part-skim
mozzarella cheese
¹/₂ cup crumbled goat cheese
¹/₄ cup fresh arugula
2 Tbsp. chopped roasted sweet red pepper
3 Tbsp. butter, melted
Place the first seven ingredients in a food processor; process until blended.
Spread over each of four bread slices; top with cheeses, arugula, red pepper and remaining bread. Brush outsides of sandwiches with butter.
On a griddle, toast sandwiches over medium heat until golden brown and cheese is melted, 3-4 minutes per side.

• If you don't love the mild tang of
sourdough, use Italian bread instead.