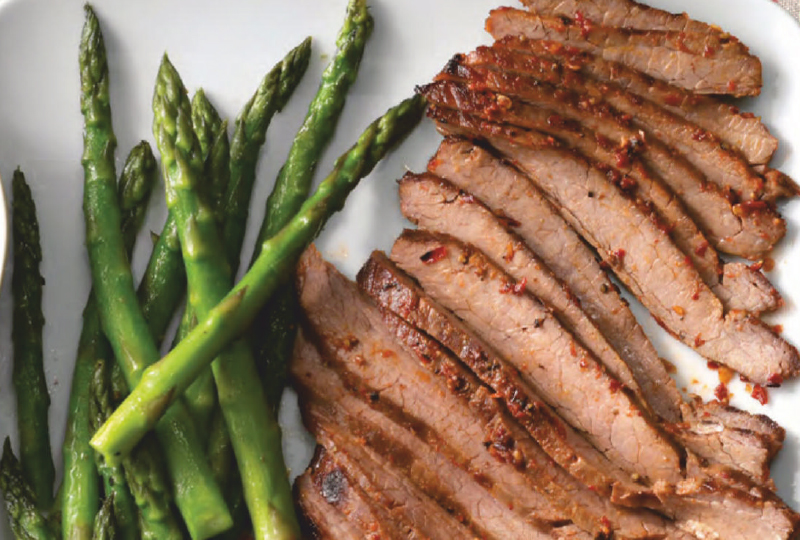 The cool sour cream sauce is a wonderful
accompaniment to the spicy steak.
Serves 6
Ingredients:

¹/₃ cup sour cream
2 Tbsp. mayonnaise
¹/₂ tsp. garlic powder
¹/₄ tsp. celery salt
2 Tbsp. chili sauce
1 Tbsp. lime juice
¹/₂ to 1 tsp. crushed red pepper flakes
¹/₄ tsp. salt
1 beef flank steak (1¹/₂ lbs.)
In a small bowl, combine the sour cream, mayonnaise, garlic powder and celery salt; cover and refrigerate until serving. Combine the chili sauce, lime juice, pepper flakes and salt; brush on each side of steak.
Broil steak 2-3 in. from heat until meat reaches desired doneness (for medium rare, a thermometer should read 135°; medium, 140°; medium-well, 145°), 4-6 minutes on each side. Let stand for 5 minutes.
To serve, thinly slice across the grain. Serve with sour cream sauce.