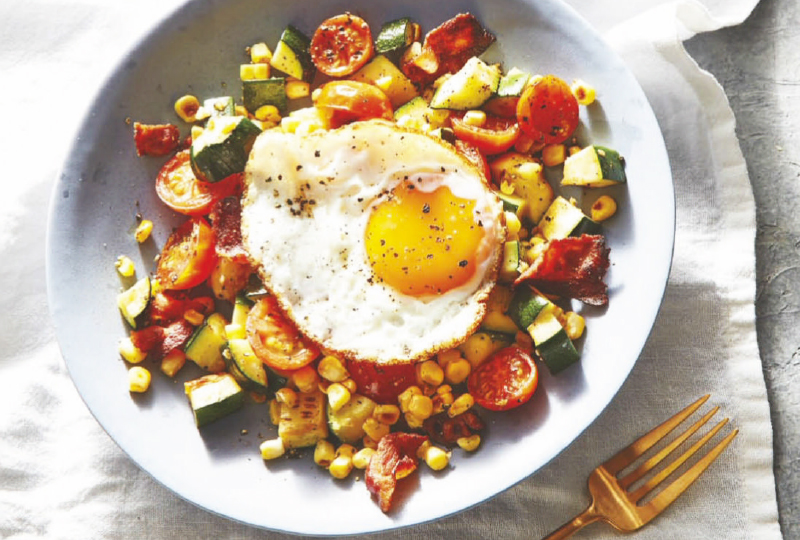 Serves 4
This hash showcases a beautiful mix of colors and textures. .
It's delicious, impressive, and quick.
4 center-cut bacon slices, chopped
3 cups chopped zucchini
1½ cups fresh corn kernels (about 3 ears)
2 cups cherry tomatoes, halved
½ tsp. kosher salt
½ tsp.blackpepper
1 Tbsp.oliveoil
4 large eggs
Preparation:
Cook the bacon in a large skillet over medium-high, stirring often, until crispy, 4 to 5 minutes. Add the zucchini and corn; cook, stirring often, just until tender, 4 to 5 minutes. Add the tomatoes; cook, stirring occasionally, until the tomatoes burst and the juice starts to thicken, 4 to 5 minutes. Stir in the salt and pepper.
Heat the oil in a large nonstick skillet over
medium-high. Break the eggs into the pan. Cook
until the whites are set, 2 to 3 minutes. Carefully turn. (Do not break the yolks.)
Cook to the desired degree of doneness, 1 to 2 minutes for over medium.
Divide the succo-hash among 4 plates. Top with the eggs.