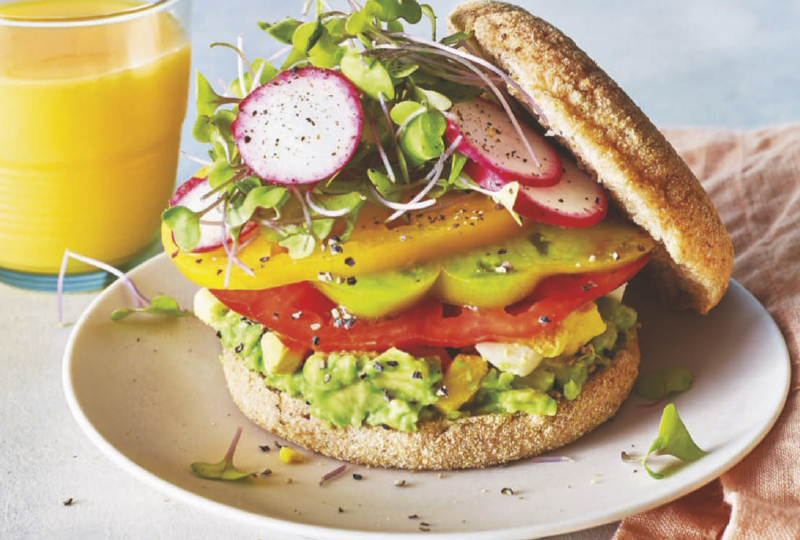 Serves 4
Ingredients:

This hearty breakfast sandwich offers a wonderful mix of textures with a creamy avocado spread and crunch from the fresh sprouts and radishes.
4 largehard-cooked eggs, peeled
1 medium-sizedripe avocado, chopped
1 Tbsp.freshlemon juice (from 1 lemon)
1 tsp. hot sauce (such as Cholula)
½ tsp. kosher salt
½ tsp.blackpepper
4 whole-grain English muffins, split and toasted
1 large heirloom tomato, thinly sliced
1 cup kale or alfalfa sprouts (about 1 oz.)
¼ cup thinly sliced radishes
Combine the eggs, avocado, lemon juice, hot sauce, salt, and pepper in a bowl; roughly mash with a fork until combined, but slightly chunky. Spread the mixture evenly on the bottom halves of the muffins.
Top evenly with the tomato slices, sprouts, and radishes.
Cover with the top halves of the muffins, and serve immediately.