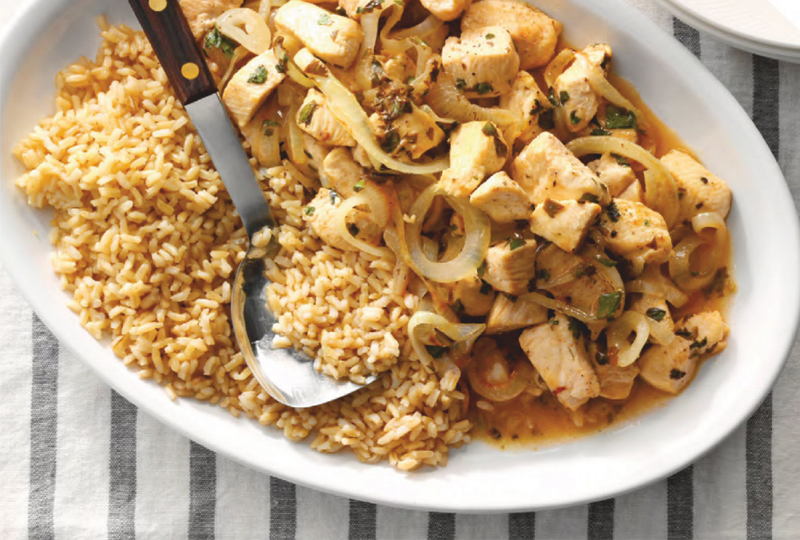 If you're a fan of cilantro, I think you will definitely like this dish. It adds so much flavor to the chicken, along with the tangy lemon juice and caramelized onions.
Serves 4
Ingredients:

1 lb. boneless skinless chicken breasts, cut into 1-in. cubes
Half tsp. salt
half tsp. ground cumin
pinch of pepper
4 Tbsp. butter, divided
2 large onions, sliced
Half cup lemon juice
Quarter cup minced fresh cilantro
Hot cooked rice, optional
Sprinkle chicken with salt, cumin and pepper. In a large skillet over medium heat, cook and stir the chicken in 2 Tbsp. butter until no longer pink. Remove and keep warm.
In the same skillet, saute the onions in remaining butter until tender and golden brown. Return chicken to the pan. Stir in lemon juice and cilantro; bring to a boil.
If desired, serve with rice.