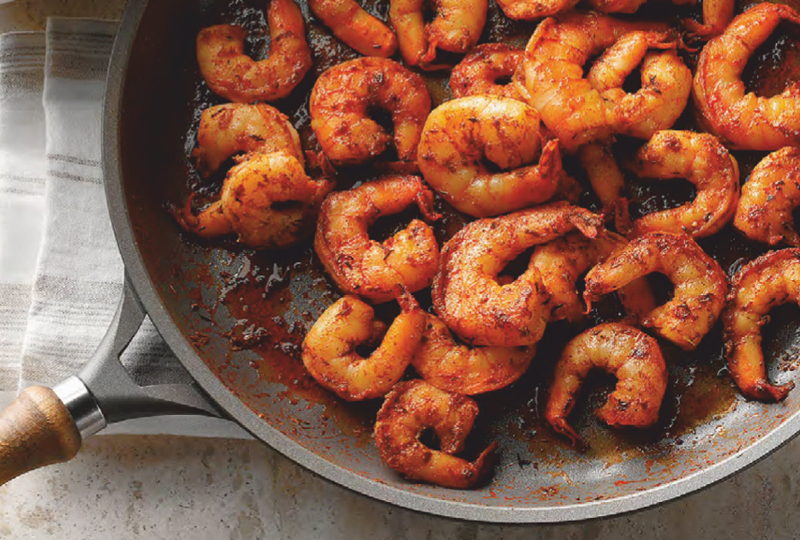 Makes: 4 servings
2 tsp. paprika
1 tsp. dried thyme
¹/₂ tsp. salt
¹/₄ tsp. ground nutmeg
¹/₄ tsp. garlic powder
¹/₈ to ¹/₄ tsp. cayenne pepper
1 Tbsp. olive oil
1 lb. uncooked shrimp (31-40 per lb.), peeled

In a large skillet, saute the paprika, thyme, salt, nutmeg, garlic powder and cayenne in oil for 30 seconds, stirring constantly. Add the shrimp; saute until shrimp turn pink, stirring occasionally, 2-3 minutes.