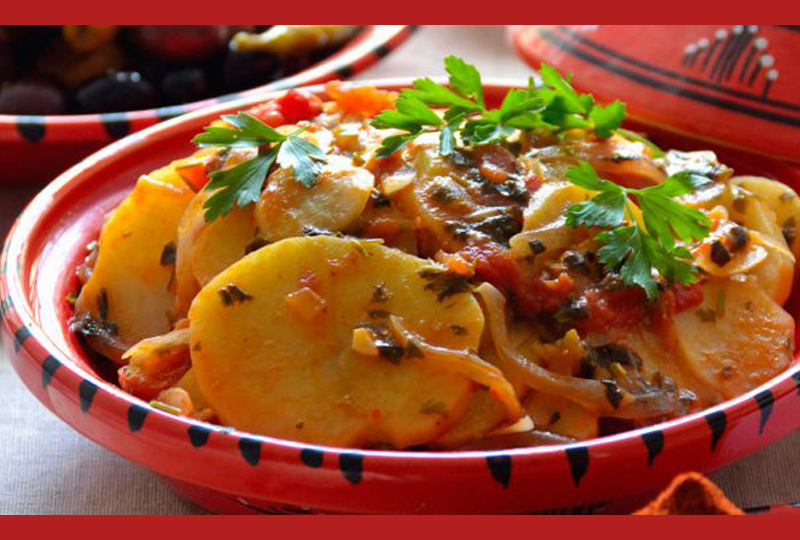 Ingredients:
potatoes: 1 kg
200 g black olives (and green)
Onions: 2
Garlic: 4 cloves
Olive oil: 8 tbsp. soup
Sweet pepper: 2 tbsp.
Cumin: 2 tbsp.
Turmeric: 2 tbsp.
Bunch of coriander: 1
Bay leaf: 1
Salt
Pepper
Preparation:

Peel the potatoes. Cut them into slices. Rinse and dry them.
In a bowl, mix 6 tbsp. of oil, peeled and crushed garlic cloves, spices and half of chopped coriander leaves.
Add 4 tbsp. water and mix.
Peel and slice the onions. Saute them for 2 to 3 minutes in a casserole with 2 tbsp. oil.
Add the potatoes with the bay leaf. Mix for 2 minutes, then add the spice sauce. Cook for 25 minutes in a medium heat oven.
Serve hot and sprinkle the remaining fresh coriander.
Tips and Advice
This tagine can accompany meat or grilled fish dishes.
image by Zitouni