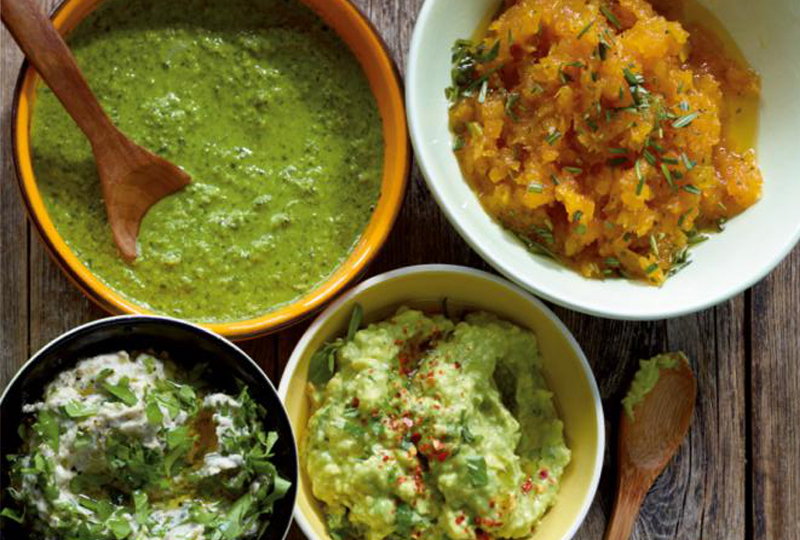 ingredients
For 4 servings
2 cloves of garlic
3 eggplants
Tahini paste
1 tbsp lemon juice
2 tbsp olive oil
3 tablespoons of chopped parsley
salt
pepper
Slice 2 cloves of garlic. 3 Cut eggplants several times. 
Put the garlic in the incisions. Bake aubergines on a baking tray in a hot oven at 250 degrees on the middle rack for 40 minutes (circulating air not recommended). 
Let the aubergines cool, halve lengthwise, scrape out the pulp and chop. Mix with tahini (sesame paste), lemon juice, olive oil and chopped parsley
 Season with salt and pepper.