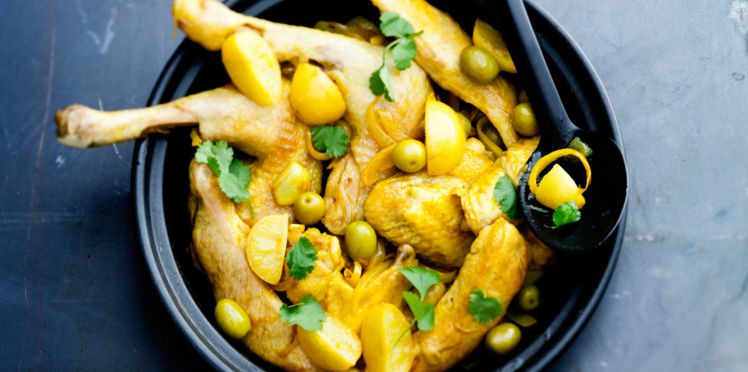 Chicken legs: 4
Onions: 2
Ras El Hanout spices: 2 tbsp. find how to make the spices mixture here
Lemon juice: 4 tbsp.
Green olives (to decorate)
4 Tablespoons of olive oil

Preparation

Mix the olive oil with the curry and saute the chicken in a casserole to to make it slightly brown.
Peel and slice the onions and add them to the casserole. When translucent, cover with water and simmer for 30 minutes.
Add the olives and lemon juice and let simmer for another 15 to 20 minutes.
Tips and advice for this Tajine:

Serve with lemon wedges, sprinkled with fresh coriander or chopped parsley.