You have reached this interesting post as you might be among those who have asked the following questions: what is the best alternative for Moroccan seasoning? What is similar to Moroccan seasoning? What is Moroccan seasoning made of? What spice can I use instead of Ras el Hanout? What does Moroccan seasoning taste like? What Are the Most Used Spices in Moroccan Cuisine? What can I swap ras el hanout for? what is Moroccan seasoning? how to make moroccan ras el hanout recipe? if so, then you have come to the right place.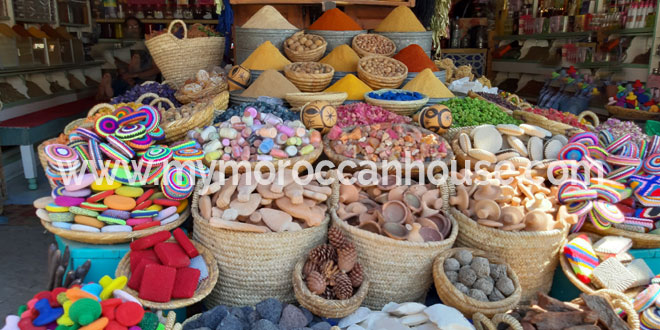 What Is Moroccan Seasoning?
Recognized as being one of the best in the world, Moroccan cuisine is quite rich in flavors, colors, and fragrances. This variety of tastes is primarily due to the spices.
In fact, Moroccan cuisine is very fragrant, sometimes quite spicy and strong, and often milder, depending on taste and region.
Moroccans have mastered the art of blending spices not only in making separate dishes, for example, a sweet tagine of lamb and apricot with cinnamon, ginger, nutmeg, turmeric, and saffron but also in spice blends containing dozens of ingredients.
The most famous Moroccan blend is ras el hanout. A number of spices rarely used on their own are found only in this heady blend. The main spice blends we use in Moroccan recipes are:
Ras el Hanout
M'sakhen
Harissa
The ample Moroccan spice box includes such essentials as black pepper, cinnamon, ginger, cumin, saffron, turmeric, sweet paprika, and dried hot red pepper. For fresh herbs, the most important are cilantro (coriander) and flat-leaf parsley, and for dried, local oregano called zaâtar.
What Are the Most Used Spices in Moroccan Cuisine?
Moroccan cuisine is rich in flavors and fragrant, sometimes quite spicy. The kitchen owes its taste to spices.
In Morocco, there are various important spices that are used over and over again and they appear repeatedly in recipes, these are cinnamon, cumin, saffron, turmeric, ginger, black pepper, cayenne, paprika, aniseed, and sesame seeds.
This is a list of spices used in Moroccan cuisine:
Cumin: Kemoune
Turmeric: Elkherkoum
Mixed spices: Lekama
Fennel: Basbas
Ginger: Skinjbir
Arabic gum: Meska Anise
Kimel: Elkerouiya
Garlic: Touma
Nutmeg: Elgouza
Orégano: Zaater
Paprika: Felfla hemra
Pépermint: Fliyo
Parsley: Maâdnous
Cayenne pepper: Felfla soudania
White pepper: Labzar Bied
Black pepper: Labzar Kehel
Safran: Zaâfrane
Cinnamon: Kerfa
Capers: El kapar
Celery: Krafs
Clove: Kronfel
Coriander: Kesbor
Green anise : Habat hlaoua
Carvis: Kerouiya
Citron: Elranj
Orange blossom water: Zhar
Rose water: Ma ouard
Laurel: Ourka sidna moussa
Maniguette: Gouza sahraouia
Liquorice: Arksous
Thyme: Zâater.
What Is the Best Alternative for Moroccan Seasoning? what is similar to Moroccan seasoning?
Morocco is the birthplace of the rare and stunning ras el hanout, "head of the shop" in Arabic. Ras el hanout seems to fascinate everyone who tastes it. It is a very old mixture of many spices, sometimes ten, sometimes nineteen, sometimes twenty-six or thirty. I can tell you that you may find a ras el hanout that contained more than a hundred ingredients.
In fact, ras el hanout is not the same curry powder. It lacks the abundance of fenugreek, coriander seeds, mustard seeds, poppy seeds, and cumin of commercial curry.
We use Ras el hanout in various Moroccan dishes; in mrouzia (Lamb Tagine with Raisins, Almonds, and Honey, a sweet lamb dish; in different rice and couscous stuffings, etc
In Marrakech, we usually make Ras el hanout with these combined spices: fenugreek, cinnamon, turmeric, ginger, coriander seeds, white pepper, long pepper, nutmeg, a local wild cumin (known as kamûne es sûfi; substitute caraway), sesame seeds, rosemary, and saffron.
Quantities of each vary greatly depending on if you want a sweeter or hotter version,
though either way use saffron sparingly.
For a milder mix, replace the white pepper with star anise or licorice, and for added aroma, include some
dried rosebuds or lavender.
If you are not located in Morocco, you still can make the best alternative for Moroccan seasoning to flavor your recipes. Here I share with you my secret fascinating Marrakech recipe you can swap Ras el Hanout for:
1 teaspoon salt
1 teaspoon ground cumin
1 teaspoon ground ginger
1/2 teaspoon ground coriander
1 teaspoon ground turmeric
1/2 teaspoon ground white pepper
1/2 teaspoon ground allspice
1/4 teaspoon ground cloves
3/4 teaspoon ground cinnamon
3/4 teaspoon ground black pepper

1/2 teaspoon cayenne pepper

1/2 teaspoon ground nutmeg
Method of preparation:
Combine all the spices in a bowl and

mix well. Stored in an airtight container, the spice blend keep for 1 month.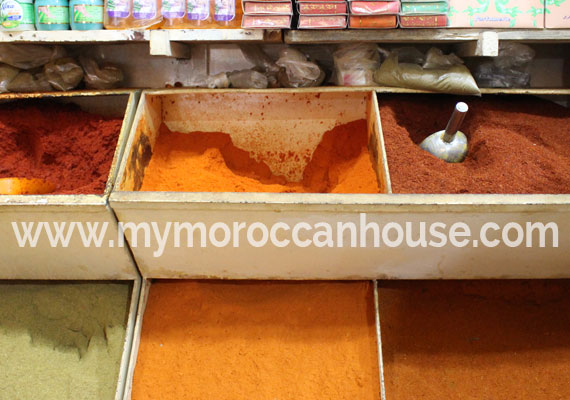 What Does Ras El Hanout Taste Like?
Ras el Hanout is not hot; rather it is aromatic, and sensual, pungent, warm in flavor. It is Morocco's iconic spice blend. The name translates to "head [or top] of shop" and can include to fifty, and even one hundred different spices, or as few as twenty.
Although the composition changes by region and the discretion of the spice merchant (attar), certain spices are almost always present, these are mainly: ginger, cardamom, mace, cubeb pepper, black pepper, and turmeric, and, for floral notes, rosebud and lavender.
The Indian spice blend garam masala is not a good substitution as it is often hotter. so, if you are a big fan of Moroccan cuisine, you can easily make your own Ras El Hanout blend as I previously shared with you in this article. Enjoy cooking!
What Is so Special About Morocco? Reasons Why You Should Visit Morocco
Morocco is a land of glamorous and vivid contrasts. The gateway to two continents, it is a country of breathtaking landscapes, rich in history and heady with magnific scents and spectacular sights.
While the countryside is home to old traditions and diverse peoples, the ever-growing urban centers boast incredible new architecture together with the old, and activities to suit all modern tastes.
Morocco's diverse geography, multicultural atmosphere, and rich history make it a mesmerizing country.
Its towns offer a striking contrast of ancient kasbahs, mosques and souks, and modern architecture, with a mix of Berber, Arab and African peoples.
In the crowded ancient medinas, young men in designer jeans haggle over cell phones alongside traditionally dressed women shopping for housewares.
In the fertile countryside, a farmer riding on a goat is as common a sight as a television satellite perched on a mud-brick roof.
Moroccan culture is extremely rich and difficult to pigeonhole. Moroccan landscape includes beaches, mountains, lakes, forests, and deserts.
Morocco is a unique blend of Arab, African, and European ways of life, and the Moroccans wouldn't have it any other way.
Moroccan cuisine is rich and varied, owing to a variety of cultural influences. Meat is well-spiced and lean, vegetables are fresh and abundant, and everything is permeated with spices.
Moroccan cooking is quite labor-intensive and dishes are pleasingly presented as well as meticulously prepared.
Beef, lamb, fish, and chicken are all popular and used in a variety of dishes. Pigeon and turkey are also available, and the seafood in the coastal cities is not to be missed.
Meat is prepared according to Islamic halal regulations.
Rice, semolina wheat, and barley grains are used for a variety of dishes. A wide range of spices is used, including cumin, saffron, paprika, ginger, cinnamon, red and black pepper, and a special mixture called ras al-hanout is widely used in Moroccan cuisine.
A typical Moroccan meal starts with fresh or cooked salads, olives and pickled vegetables and bread, and sometimes a cold beverage. The main course is then brought out, usually in a large pot, or tajine.
Moroccans will either eat from the main dish with their hands or using spoons, or serve food on to individual dishes.
After the main course is through and plates are removed, various fruits are arranged on the table, and mint tea is served, sometimes with Moroccan cookies.